Professional IT Support Services that Guarantee Uptime and Keep Your Systems Available and Reliable
IT Hotline solves your online IT management and support needs. Regular expert maintenance will keep your PC's, servers and networks up and running, so you minimize downtime and maximize productivity.
Problems are responded to quickly, remotely or on-site. Your systems are protected, secure and available when you need them most, so your employees stay productive.
We can be your entire IT department or we can supplement your existing IT Services.
It does not matter whether you are in Beenleigh or Burleigh Heads, we service the Gold Coast. We can setup remote access to your computers or networks, which reduces your costs: No need to charge you for travel.
Please call 1300 110 243 or send an email to support@ithotline.com.au.
regards,

Michel Humair
Senior Technician & Programmer
Send bulk SMS to over 220 countries and over 800 providers.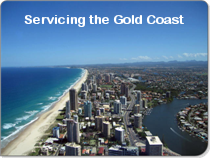 Why call us?
24 x 7 Support
Cover all your IT needs
Windows Server, PC & MAC
Remote access, FTP, VPN
Data security & backup
Networks
IT inventory
IT audits
Sales & service
Detailled service log
Most repairs overnight
Accept all creditcards